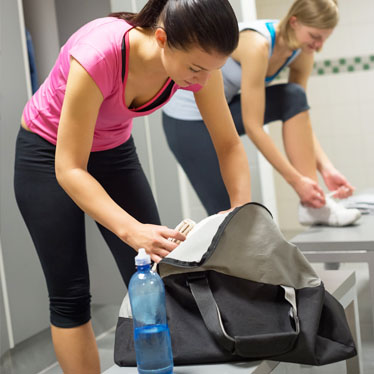 Historically, leisure facilities were much more basic than we would have had in our homes, but in recent years they have become much more elaborate, rivalling those found in the average household and oozing style and sophistication. With health & fitness programmes becoming increasing popular, and a broad range of equipment and exercise classes being readily available at every leisure club, it is the facilities which really help your business to stand out among the competition.
Fear not! You do not need to undergo a complete renovation to give your facilities a makeover. See our top tips on revitalising your leisure facilities:
Update Cubicle Fittings
Toilet cubicles, shower cubicles and even changing rooms feature many items of cubicle hardware that often go forgotten about yet with frequent use will from time to time need replacing. Cubicle fittings, including indicator locks, brackets and coat hooks among other items are also a quick and budget friendly way to add a little sparkle and modernise your facilities.
Consider carefully the overall finish you are planning to achieve and do your research to ensure the products you are investing in fit with your requirements. It is best practice to use Grade 316 stainless steel products in wet areas as although they will still require maintaining, this particular grade of stainless steel is the least prone to corrosion.
Replace Worn Towels
If your leisure club offers complimentary towels, be sure to replace any that start to look worn or discoloured. A modern towel rail with a soft, plush towel hanging from it is a good indication of a premium leisure facility.
Cleanliness Is Key
Needless to say, the cleanliness of facilities is a large factor for a consumer to consider when signing up to a gym. The simplest way to ensure your facilities are kept looking pristine is to ensure they are maintained. When choosing cubicle hardware be sure to ask your supplier for maintenance tips or any specific instructions to ensure your premises looks its best at all times and cubicles stand the test of time for you too.